Once you have picked out that perfect lot you will begin to work with the Architectural Control Committee(ACC).  Prior to any homesite clearing, grading or building you will need to obtain plan approval from the ACC.  Below you will find building standards and required documentation needed for approval.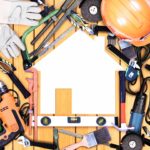 Building Standards
Residence will be a one single-family dwelling no less than 1,400 square feet of heated living space with a minimum of 900 square feet on the first floor or level of the home built above the basement of the house.
Stick built construction only (no mobile, modular or systems built homes).
Block, brick, superior walls, rock/stone foundation. Exposed concrete or block must have stucco or rock applied on or before completion of home.
Wood, log, rock/stone, stucco, brick, hardiplank and any combination is permitted. Vinyl and aluminum siding is not permitted.
Any new materials that are approved by the North Carolina Homebuilders Association may be considered and must be approved by the ACC.
Exterior of homes must be of earth tone colors.
Windows/doors must be of sound quality and workmanship and installed properly.
No satellite dishes over 18 inches in diameter shall be permitted.
No pre-fabricated, metal or plastic outbuilding will be permitted. Outbuildings must be constructed of similar materials and colors as the home. Exceptions for materials and colors of barns constructed on properties will be at the discretion of the ACC.
Detached garages are permitted, but must be constructed of the same exterior material as the home.
Roof-pitch must be a minimum of 6/12.
No chain-link, barbed wire or other similar wire fencing allowed. All fencing must be constructed of wood, stone or wrought iron. Any other material used for fencing must be approved by the ACC before installation.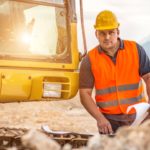 Contractor Responsibilities
Contractor must have proof of insurance; to include but not limited to transportation, workman's compensation, and liability insurance of no less than one million dollars.
Contractor may be required to provide references to ACC prior to plan approval.
Contractor must provide one (1) portable toilet for each job site within the development. The contractor must present a maintenance agreement, which allows for weekly dumping/cleaning of portable toilet.
Contractors must have a dumpster on site for each job site. Trash and excess/waste building materials shall be placed in dumpster at the end of each working day.
The ACC reserves the right to levy fines of $100 per day against contractors who do not adequately clean building site or do not have a functioning portable toilet.
Building materials cannot be placed within road rights of way or utility easements.
Contractor must assume liability for all construction vehicles that enter Lakewood Subdivision en route to their job site, specifically overweight vehicles that damage road surface and negligence of operators. Concrete truck weight limit is 5 yards per truck.
Contractor is responsible for actions of any/all subcontractors.
Contractors/subcontractors are responsible for any cut, break or damage to underground utility caused by their negligence.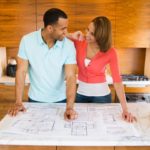 Lot Owner Responsibilities  
Submit for approval the following documents to the ACC
Preliminary Approval

- 2 copies of preliminary site plan disclosing location of all improvements to be placed on lot (Response by ACC in 15 days, one copy will be returned to you and one copy will be kept and placed in your file)

Final Approval

(includes all items below, ACC to respond in 30 days)

2 copies of schematic drawings of home (showing elevations on all four sides and total square footage)  (one copy will be returned to you and one copy will be placed in your file).
Color Schemes
Building Materials to include exterior sidings
Contractor/Builders name
Contractor's Proof of insurance (builders risk, Auto & liability, workmen's compensation)
List of Subcontractors to be used
Copy of portable toilet and dumpster contract or receipt of payment
Copy of signed disclaimer from Contractor
Have permission of ACC before commencement of  any construction or clearing (Perk tests need no pre-approval).
Lot owner is responsible for agents, employees, contractors, subcontractors and assigns.
Still have questions?  Contact the ACC by clicking HERE.
Neither the ACC, nor any member, employee or agent thereof, shall be liable to any owner of a Lot or to anyone submitting plans for approval or to any other interested party by reason of mistake in judgment, negligence, or nonfeasance in connection with the approval, disapproval or failure to approve any such plans or for any other action in connection with its or their duties hereunder. Likewise, anyone who submits plans to the ACC for approval agrees not to bring any action or suit to recover any damages against the Declarant, the ACC, or any partner, member, employee or agent of the Declarant or the ACC.
The ACC may make exceptions to the provisions herein, when, in its sole discretion, such exceptions would not be in conflict with the intended character of the property subject to this Declaration when fully developed and occupied in accordance with the developer's plans and objectives therefore.